Host the best Saturday night game night with one of our quality poker tables.
Poker is one of the most well-known table games out there. However, there's no way to get the same enjoyment that comes with playing on a classic poker table if you use a simple fold-up table and a table cloth. A quality poker table is a great thing to have for anyone wanting to play poker, whether they're serious about the game or simply want to enjoy a casual game with some of their good friends on the weekends.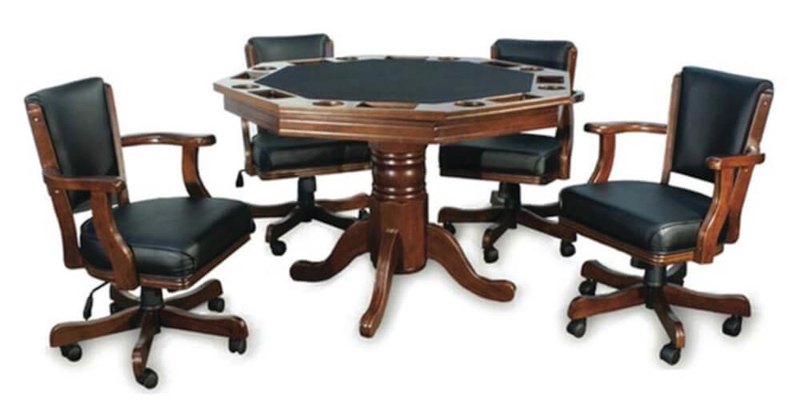 While you may be most familiar with the octagonal poker table, you can actually find poker tables in many different sizes and shapes. Round poker tables are great if you're looking for a more permanent option. The traditional octagonal poker table is perfect for game nights with a few friends and are becoming more popular amongst home poker players. This type of poker table is also available in a tabletop version, which is perfect if you don't have space for an additional table but still want the experience of using an actual poker table. You can also get a 3-in-1 table that will have a poker top, dining top, and bumper pool all in one.
We here at Carolina Pool Tables Plus sell and service more than just pool tables. We offer a variety of different game tables, including a variety of the best poker tables around, so we can help you select the perfect one for you. If you're wanting to bring home a poker table to your Charlotte, North Carolina home, come visit our showroom and talk with one of our experts to find the best poker table for your next Saturday game night.