Whether you are a complete beginner or an experienced pro, we have the right pool table cues to give you the best possible game. 
If you want to play pool, there are three things you'll need: the table itself, a set of balls, and quality pool table cues. Your pool cue is the tool you'll be using to actually strike the balls and play the game, so it's important to choose one that works for you. Here at Carolina Pool Tables Plus, we cater to players of all levels of experience, so whether you are just looking for some extra cues to have on hand for casual games with guests or you are a competitive player looking for the perfect piece of equipment, our team is here to help.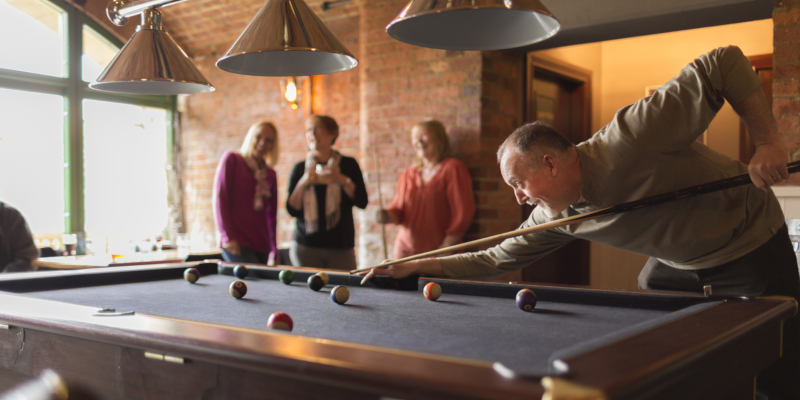 Most pool cues that you'll see at bars or in break rooms are standard 1-piece cues. Here at Carolina Pool Tables Plus, we believe that even casual players deserve high-quality equipment that handles well, so we offer a range of pool table cues to get you started in style. If you have been playing long enough to develop a preference for the weight or material of your cue, we can help with that too. We offer a range of specialty pool cues to let you pick out the best one for your particular play style.
At Carolina Pool Tables Plus, we are proud to serve the Charlotte, North Carolina community, and we want to make your pool experience as enjoyable as possible. If you are looking for a starter set of pool table cues or the perfect specialty cues to take your game to the next level, just give us a call to find out more about our selection.