Find the right shuffleboards for your space at Carolina Pool Tables Plus.
Shuffleboard is a game that has origins rooted in history dating back about 500 years! Popular both yesterday and today, shuffleboard is a game that is easy to play for any age, which makes it great for families. If you're looking for shuffleboards to use for your family game nights or billiard rooms in the Charlotte, North Carolina area, come and see us here at Carolina Pool Tables Plus!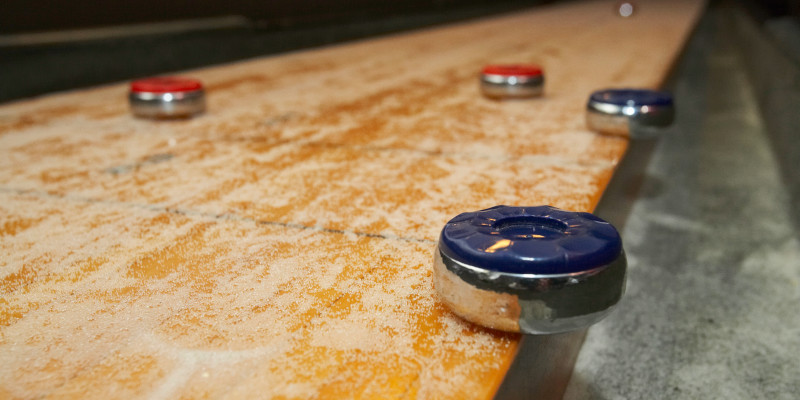 At Carolina Pool Tables Plus, we are known for our quality and care that we take in finding manufacturers that will provide you with products like shuffleboards that will last. We will carefully go over teach type and size of shuffleboard with you so that you understand how each one is made, the pros and cons of each style, and then help you make a decision that will end up working best for your shuffleboard needs and budget.
Carolina Pool Tables is your go to Pool Table Store
Once you have selected your shuffleboards and shuffleboard accessories, you will be all set to play at your home, vacation home, or other property where you like to spend time and play games with people. While you are browsing around our large selection of shuffleboards, be sure to spend some time checking out our other selection of items as well, like our pool tables and accessories.
We take a lot of care and pride in our work here at Carolina Pool Tables Plus because we have been in and around this business since 1949, with over two decades here in the Carolinas. Let us know how we can help you find shuffleboards, accessories, pool tables, and more today.
---